Handmade Irish traditional flute. Irish made, in Sweden

Inside this sturdy cloth case there is a fine Irish keyless flute made by Tim Adams, a Dubliner living in Sweden. It is accurately tuned in D4 major and you can play it easily over two octaves.
If you order today I will make a flute for you and be ready to send it to you in up to 6 weeks. If I have one already made, I will send it off tomorrow.

Price

Tim Adams Irish Flute in African Blackwood + case and accessories: 460 EURO
Shipping cost: 20 EURO to anywhere



In the kit

3-piece wooden flute
Flute case
Rico cork grease
Tuning/cleaning rod
Adams F plug
Cleaning cloth

An Irish traditional flute for you

A Tim Adams Irish Flute is designed for players at every level. It has a unique sound and personality. Experienced players carry it as a compliment to their more conventional-sounding concert flute and choose it for special tunes and occasions. It plays fast, it has character and it is intimately responsive to your breath, embouchure and playing style. Less experienced players enjoy a flute that is easy to play, and they can develop their technique, from the start, on a quality woodwind instrument to be proud of.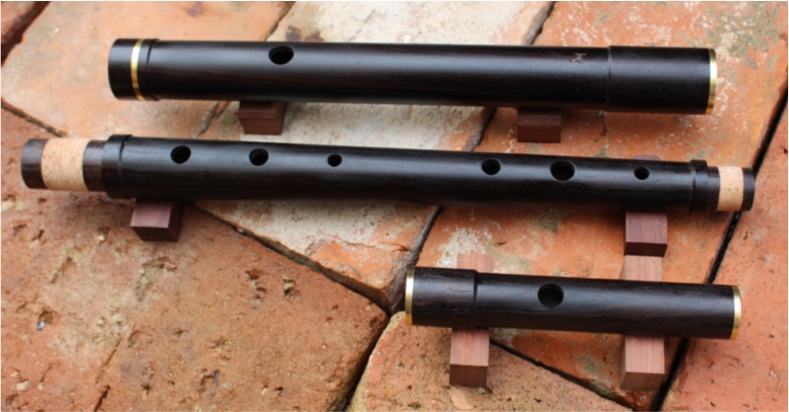 Small hands? Not a problem.

Most traditional Irish flutes based on 19th century English and German flute models are difficult to play for people with small hands. The tone holes are too far apart. I have brought the tone holes closer together to make the Tim Adams Irish Flute easy to play, for everybody.
Wood origin

I buy my wood in matured square blanks from responsible suppliers of excellent tonewoods. The African Blackwood is sourced via espen.de. Espen is FSC certified and adheres to sustainable forestry standards. I trust their reputation.